Unified Workspace
Transform workforce experience with Unified Workspace
Dell Technologies Unified Workspace is our industry-leading and comprehensive solution to deploy, secure, manage and support your devices from the cloud.
Dell Technologies Unified Workspace is a portfolio of solutions focused on simplifying the PC lifecycle environment with modern solutions for deployment, security, management and support. Give your employees seamless, hassle-free experiences with industry leading expertise from VMware, SecureWorks and Dell, no matter where they work.
UNIFIED WORKSPACE
Your business. Transformed.
Transform your business with Dell Technologies Unified Workspace. Dell Technologies Unified Workspace revolutionizes the way IT handles deployment, security, management and support. Our integrated solution was designed with intelligence and automation to empower you with visibility across the entire endpoint environment, and eliminate non-value add work. We'll help you reduce run-the-business tasks and provide ready-to-work experiences for end users. Unified Workspace is available as a service across the portfolio as a flexible and predictable option priced monthly or annually.
DEPLOY
Truly out-of-the-box thinking.
By integrating factory and cloud, we're able to provision devices using industry leading UEM providers. Then we ship systems directly to employees, anywhere, everywhere. They can hit the ground running, and IT can focus on what's next.
Delegate Provisioning: IT leverages the Dell factory for provisioning tasks, taking the burden off of IT

Faster to Work: Similar to smartphones, devices are ready-to-work, right out-of-the box

Eliminating IT Touchpoints: Provisioning processes are automated and dynamic, requiring no desk-side support from IT
SECURE
Your trusted partner
Secure your business with trusted devices, trusted access and trusted data that doesn't impede your employees' ability to work anywhere, anytime or compromise their productivity.
Secure collaboration anywhere with zero-trust security

Trusted devices with security built in

Safe solutions to protect above and below the BIOS
MANAGE
Simplified management
Dell Technologies offers simplified solutions to ease the stress of PC management and empower a productive workforce. Implementing your modern management strategy begins with the technology that is built into your Dell device. Dell Client Command Suite removes the complexity of setting up, monitoring and updating your fleet.
Securely deliver and manage apps with VMware Workspace ONE, an intelligence-driven digital workspace. Workspace ONE integrates access control, application management and multi-platform endpoint management into a single console.
SUPPORT
Uninterrupted workflow
Ensure users stay in the zone by providing support that stays out of their way. With Dell ProSupport for PCs, you can take advantage of telemetry-driven insights that allow you to stay informed, maintain control and remotely resolve PC issues on one or many devices.
Shorten time spent on support calls with ProSupport Plus with SupportAssist:
11 faster proactive support for our hardware with ProSupport Plus

Up to 13 fewer steps to resolve a failed hard drive with ProSupport Client Suite than key competitors
INTELLIGENT DEVICES
Faster. Smarter. More responsive.
Intelligent PCs with built-in AI adapt to the way you work, wherever you work, with cutting-edge innovations like ExpressResponse, Intelligent Audio and ExpressSign-in.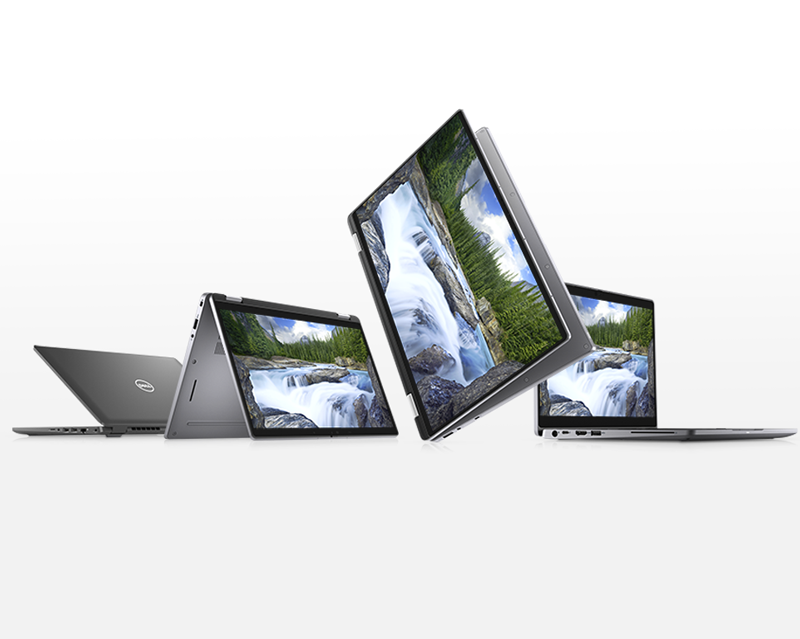 Questions? We're here to help!
Talk to us, ask us about empowering your employees to work from home. Deploy, secure, manage and support your devices from the cloud.